Our Brands
Wolseley Canada offers its own line of exclusive products. These products are available only through Wolseley Canada and its subsidiary locations, and offer superior quality and value. Please see below to learn more about Wolseley-brand products.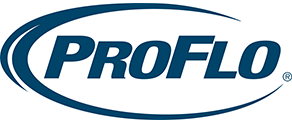 PROFLO® – From rough products to finished fixtures, PROFLO is a trusted name for the trades. With over 25 years of service, PROFLO is built on three core tenets: quality, value and function. Since 1995, we've worked to build a reputation based on these beliefs, and in doing so, we've grown into one of the leading names in the plumbing supply industry. When it comes to quality, PROFLO is uncompromising—treating value and performance as equals. Craftsmanship and style work hand-in-hand to deliver the best possible products.
ProFlo Website
---

Jones Stephens® – A trusted brand providing innovative products for professional contractors over the past 30 years. Jones Stephens' broad range of plumbing products has gained a reputation for reliability and world-class service.
Jones Stephens Website
Jones Stephens at Wolseley Express
---

FNW® – Your piping product source. Valves, hangers, brackets, clamps and more. Proudly serving our commercial and industrial partners.
FNW at Wolseley Express
---

PROSELECT® – Wolseley's PROSELECT® brand provides HVAC/R companies with high-quality brushes, hangers, struts, fasteners, work gloves, and more.
---

BROCK® – Our Brock brand has provided reliable, quality manufactured products, parts and accessories for the heating, ventilation, and air conditioning industry at competitive prices and with innovative home comfort solutions to homes across North America for over 75 years. All Brock products are backed with UL, AHRI, ISO 9001 Quality and CEC Certifications.
Brock Website
Brock at Wolseley Express